Russell Tyler
PAST : WINDOWS
NOVEMBER 5th - DECEMBER 18th, 2021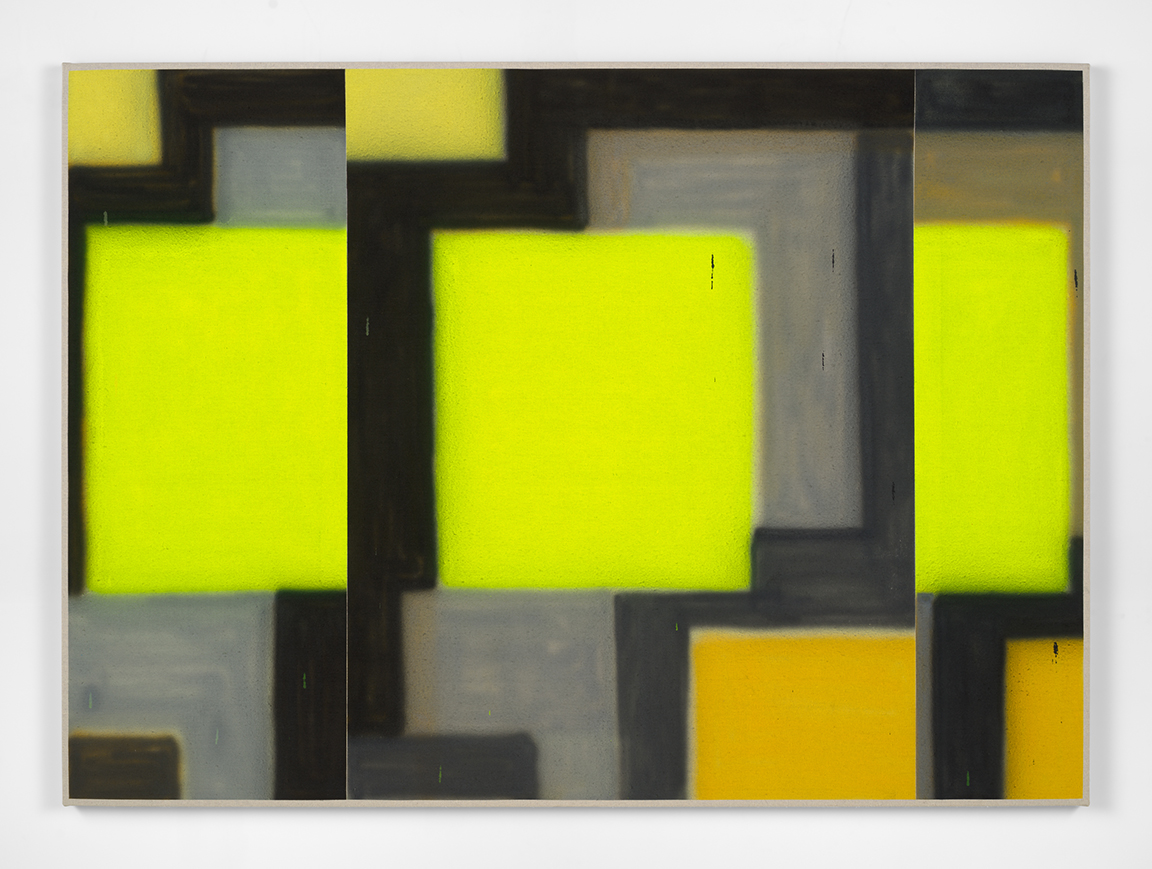 Russell Tyler, Yellow Moving, 50 x 72 inches, acrylic on canvas, 2021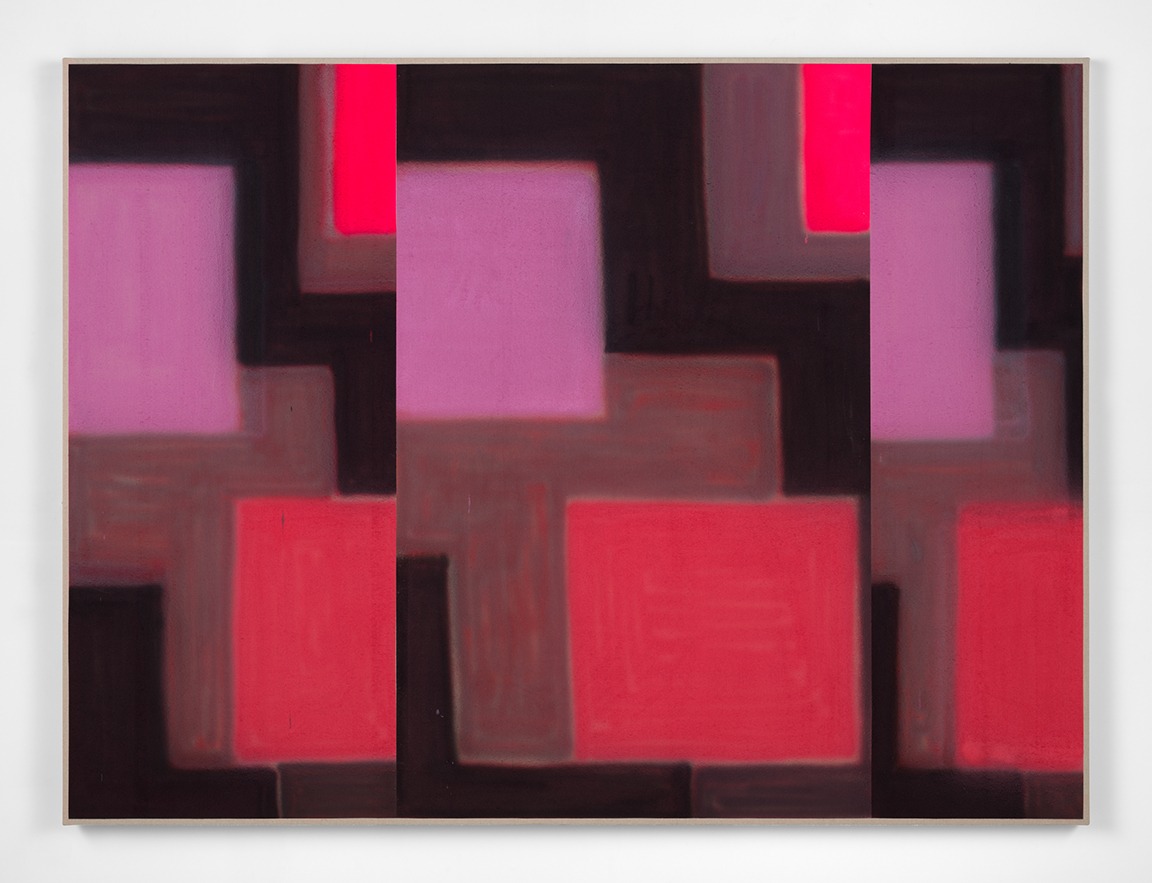 Russell Tyler, Repeater, 60 x 80 inches, acrylic on canvas, 2021
Russell Tyler's new body of geometric paintings have a rugged surface, created by acrylic paint applied via airbrush to raw canvas drop cloth. The paint catches onto the wooly surface resulting in a fuzzy and even distorted quality.

Reminiscent of close-ups of pixelized cityscapes, the rectangular panes of vibrant color could be envisioned as film stills. The stills are cropped, chopped and repeated, activating the vivid, and at times, discordant, colors at the surface. The effect is a rhythmic image in continuous movement which is tempered by the hazy over-spray of the airbrushed paint. The stuttered and repetitive rectangular fields create a harmonized plane, despite the cropped and chopped composition. The movement of the eye naturally compares areas of the painting to others, drawing out subtle difference in repetition. There are both hard edges and atmospheric blending of borders to contest with, pulling the viewer in and out of focus.

At times many-hued and at times monochromatic, subtle shifts in color are achieved by layered coats of sprayed paint. Despite consisting primarily of rectangular shapes, the outcome is somehow beautifully suggestive of the natural world, rather than Modernism.

Russell Tyler (b. 1981, Summertown, TN) received his MFA from Pratt Institute (Brooklyn) and his BFA from Concordia University (Montreal). Previous solo exhibitions include The Hole (New York) Anderson's Contemporary (Copenhagen), Richard Heller (Los Angeles), Ribordy Contemporary (Geneva), Galerie Bernard Ceysson (Paris), among others. Tyler has been included in group exhibitions at institutions and galleries including Savannah College of Art and Design, the Torrance Art Museum, New Britain Museum of American Art, Anonymous Gallery, Retrospective Gallery, among others. Reviews and features on his work have been written in Artforum, Hyperallergic, Modern Painters, T: The New York Times Style Magazine, NY Arts Magazine, The Brooklyn Rail and Le Monde.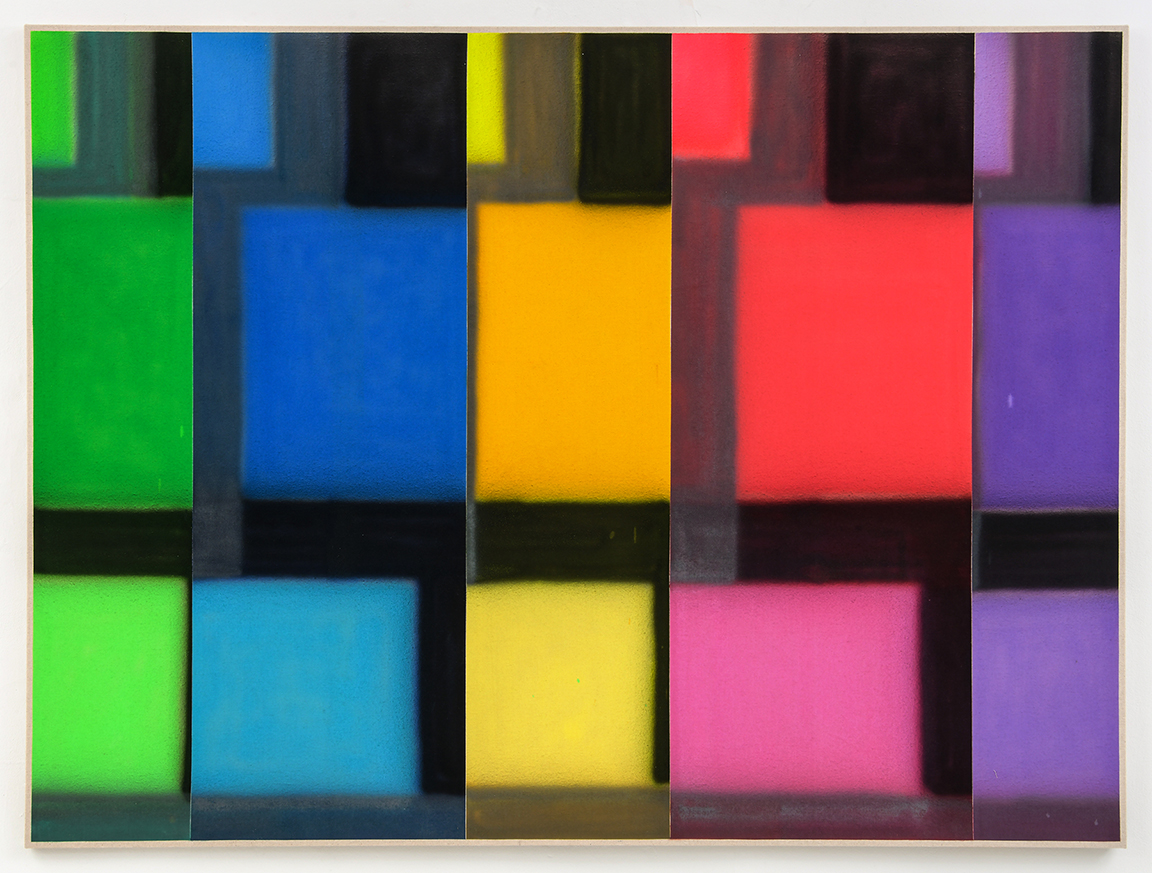 Russell Tyler, Rainbow, 60 x 80 inches, acrylic on canvas, 2021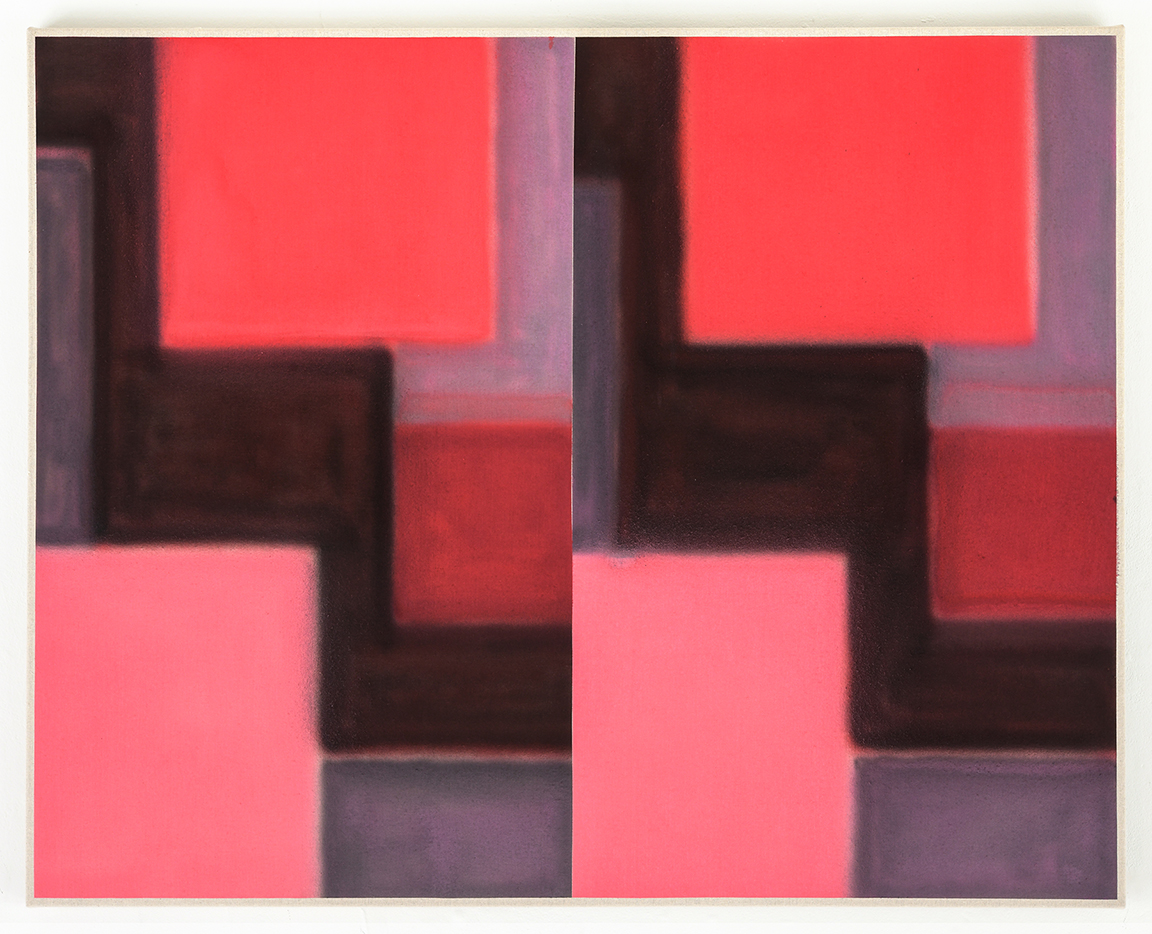 Russell Tyler, Red, Red, 48 x 60 inches, acrylic on canvas, 2021
Russell Tyler, Blocks, 48 x 72 inches, acrylic on canvas, 2021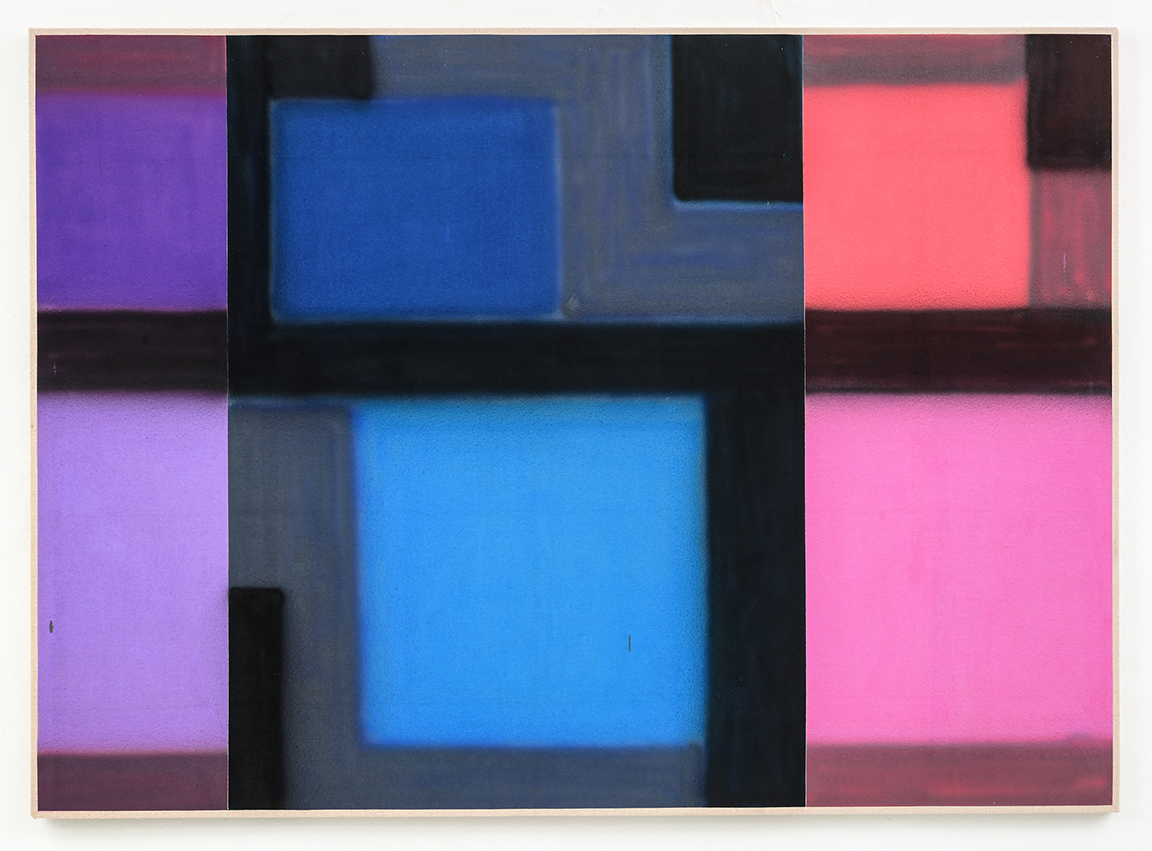 Russell Tyler, Inside Light, 48 x 72 inches, acrylic on canvas, 2021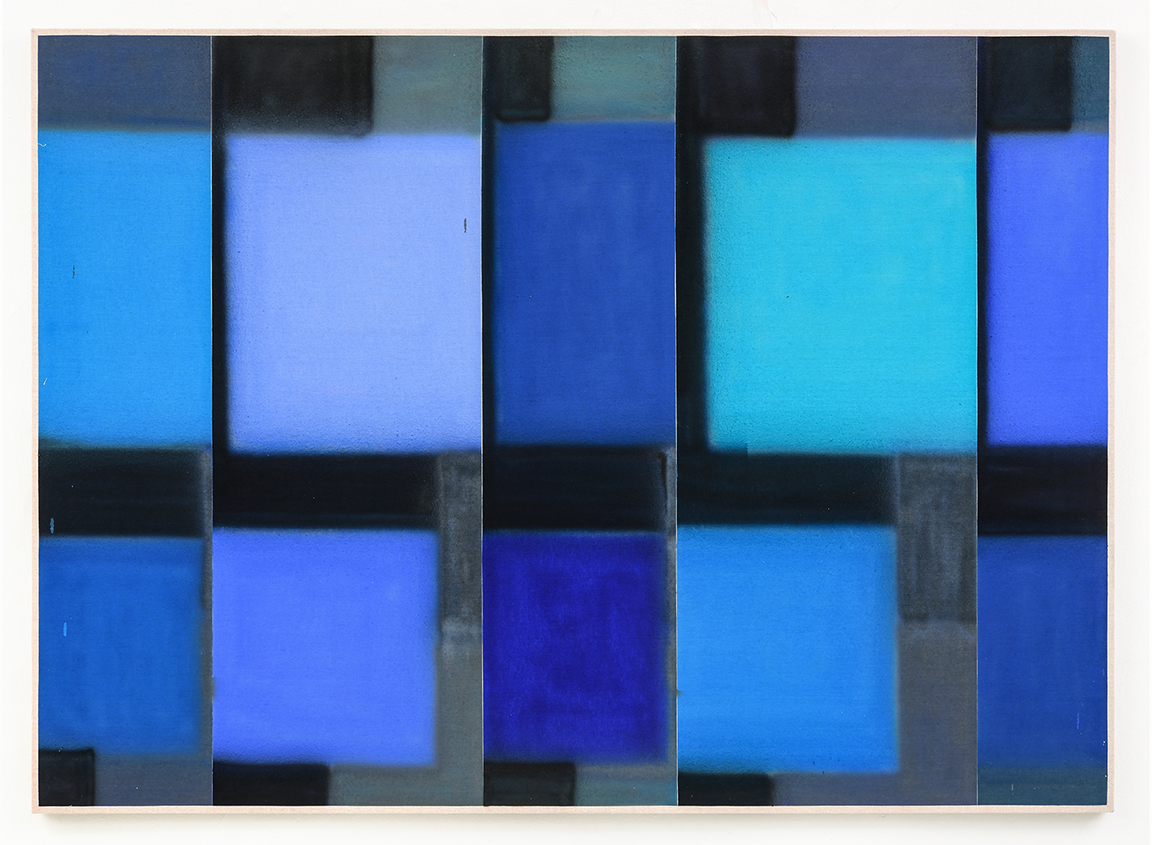 Russell Tyler, Blues, 48 x 72 inches, acrylic on canvas, 2021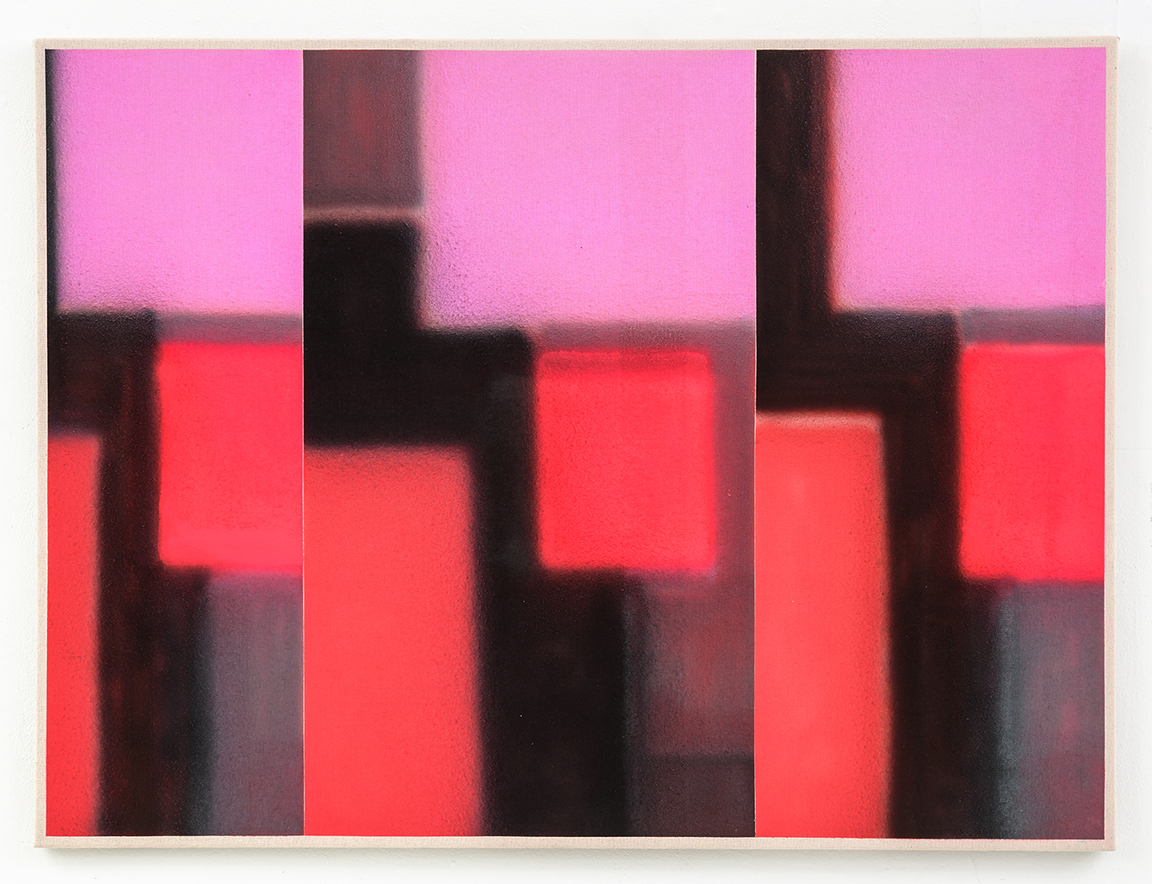 Russell Tyler, PFRR, 36 x 48 inches, acrylic on canvas, 2021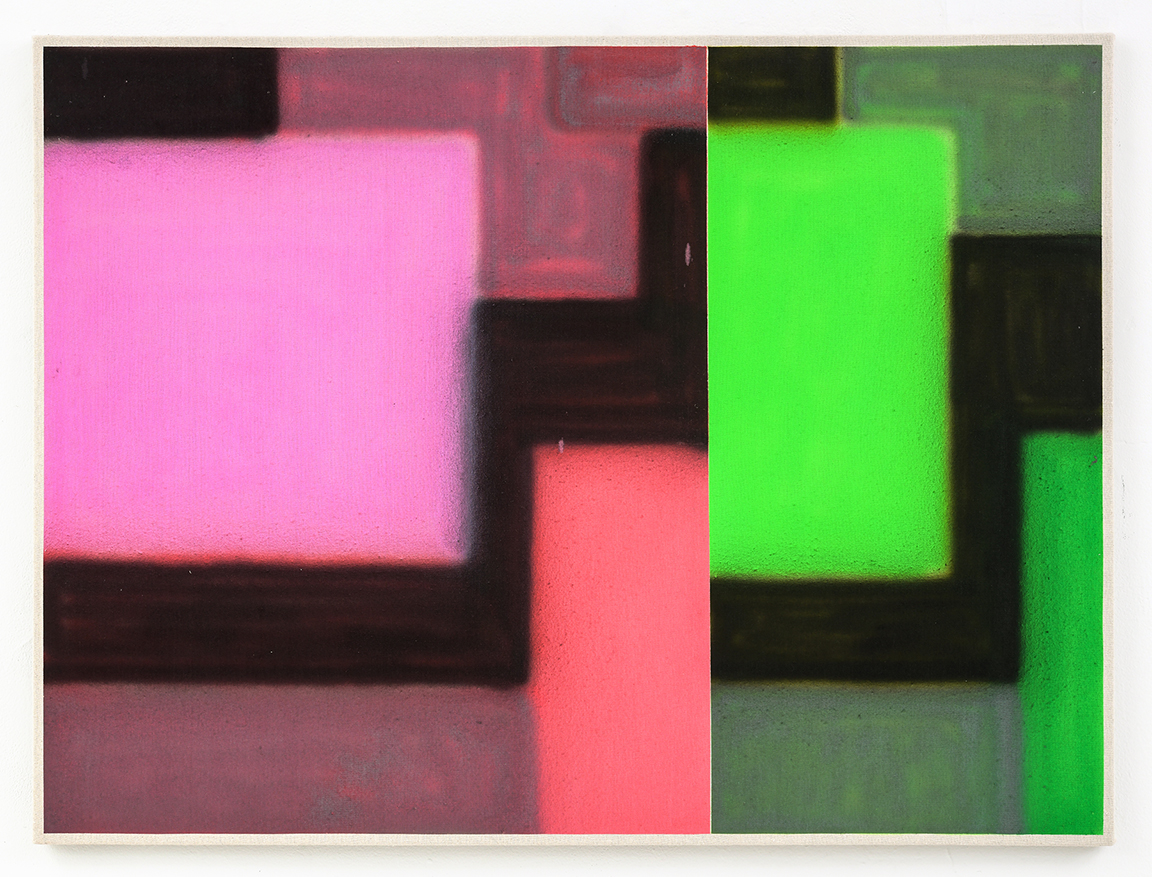 Russell Tyler, Zag, 36 x 48 inches, acrylic on canvas, 2021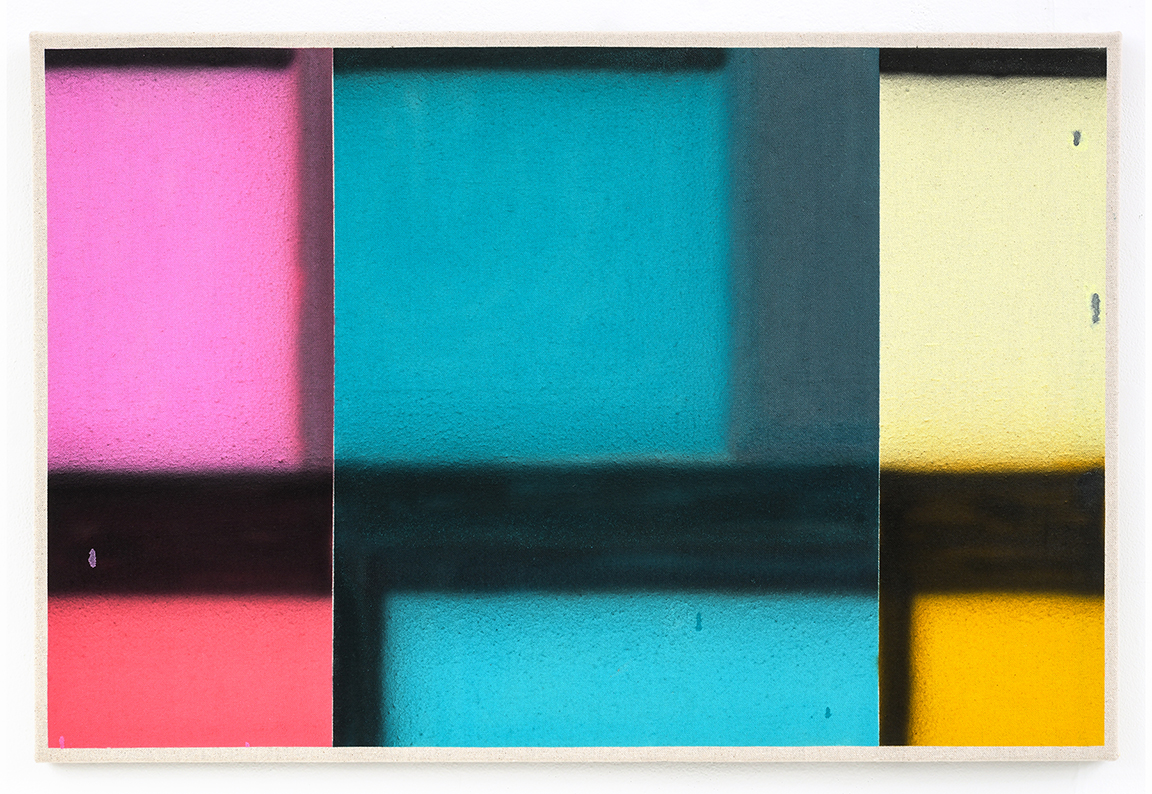 Russell Tyler, PTY, 24 x 36 inches, acrylic on canvas, 2021
current gallery hours : thursday, friday and saturday : 1 to 4pm
ada gallery 228 west broad street, richmond, virginia 23220