OPENING FRIDAY DECEMBER 2 (7-9PM)
RYAN BROWNING :
CAVE DECO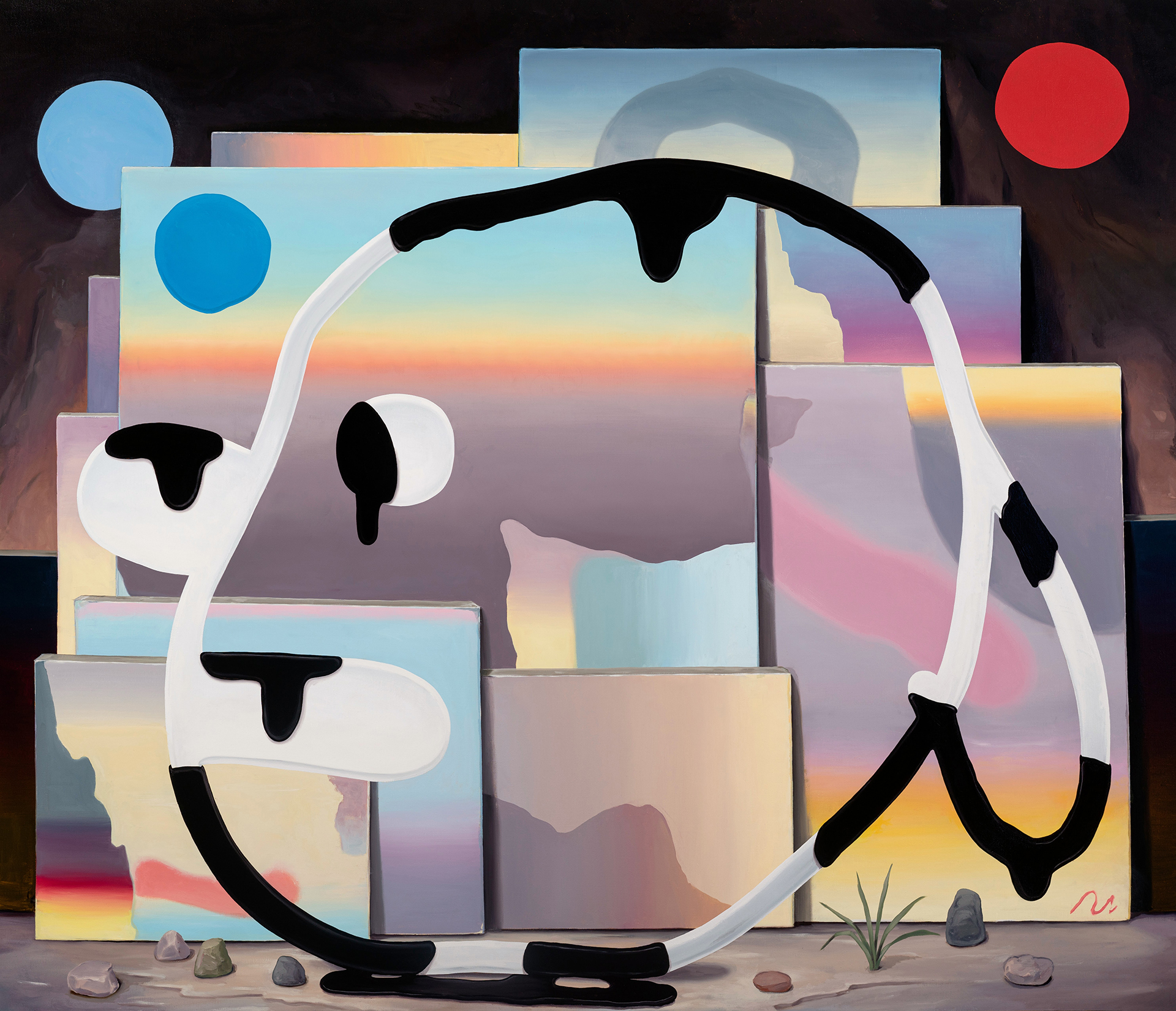 Cellar, Oil on linen, 80 by 70 inches, 2021
Born in Houston, Texas in 1981, Browning now lives in Doha, Qatar. In his creative work, he explores imagery and compositional strategies inspired by interactive and fictional worlds within popular media western art history. His production methods mix traditional materials and forms with techniques employing emerging media. His work includes paintings, sculptures, craft objects, and digital media artworks that depict compressed, dreamlike spaces, abstracted characters, and inventive objects. His work has been written about in The New York Times, ARTnews, ArtMaze Magazine, Art F City, and others. He has exhibited at ADA Gallery (Richmond, VA), Mother Gallery (Beacon, NY), Resort Baltimore (Baltimore, MD), Mulherin Pollard (NYC), Allegra LaViola (NYC), VOLTA NY (NYC), The Fire Station Museum (Doha, Qatar), Menage Gallery (St. Petersburg, RU), L21 Gallery (Palma de Mallorca, Spain) and others. He is represented by ADA Gallery and is an Associate Professor at Virginia Commonwealth University in Qatar, where he teaches art foundations and emerging media.
current gallery hours: Thursday, Friday and Saturday 12-4pm

ada gallery 228 west broad street, richmond, virginia 23220