SHANNON WRIGHT

Rubric: Sculptures for the Evaluation of Sculpture
Shannon Wright's modeling of the sculptures for an upcoming series called Rubric: Sculptures for the Evaluation of Sculpture. The Rubric series alludes in an absurdly low-tech way to current dialogues surrounding artificial intelligence. The project lightheartedly explores the ongoing conundrum of the value–or lack thereof–of labor-intensive process in art. Although each box began as a satirical device for "evaluating" tabletop-sized sculptures, each began to drift away from its practical use and came to exemplify the particular concept or virtue (no matter how dubious) that it purported to assess.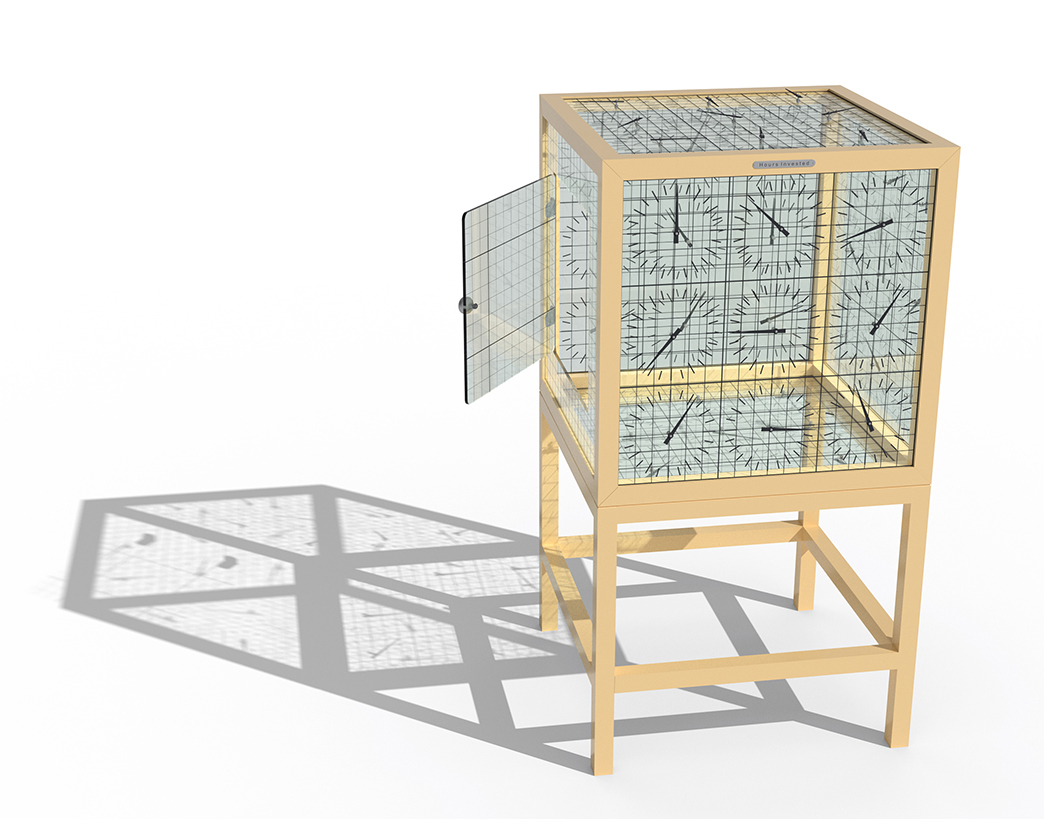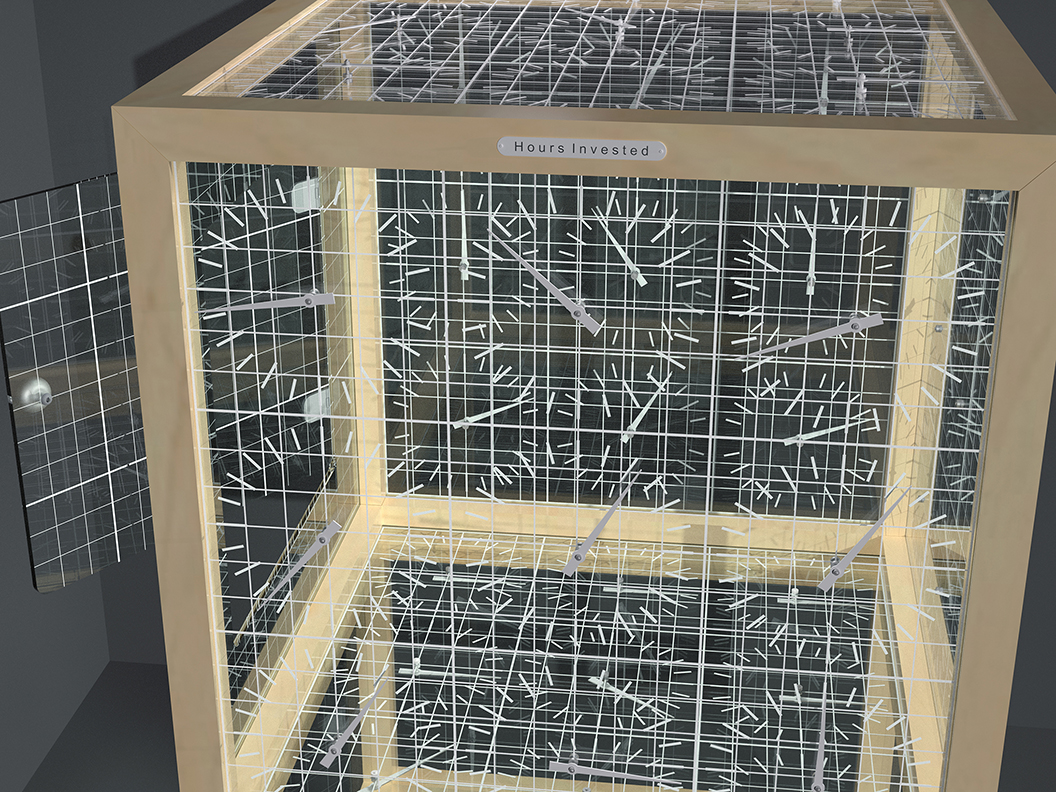 Rubric: Hours Invested, proposed sculpture, 2022.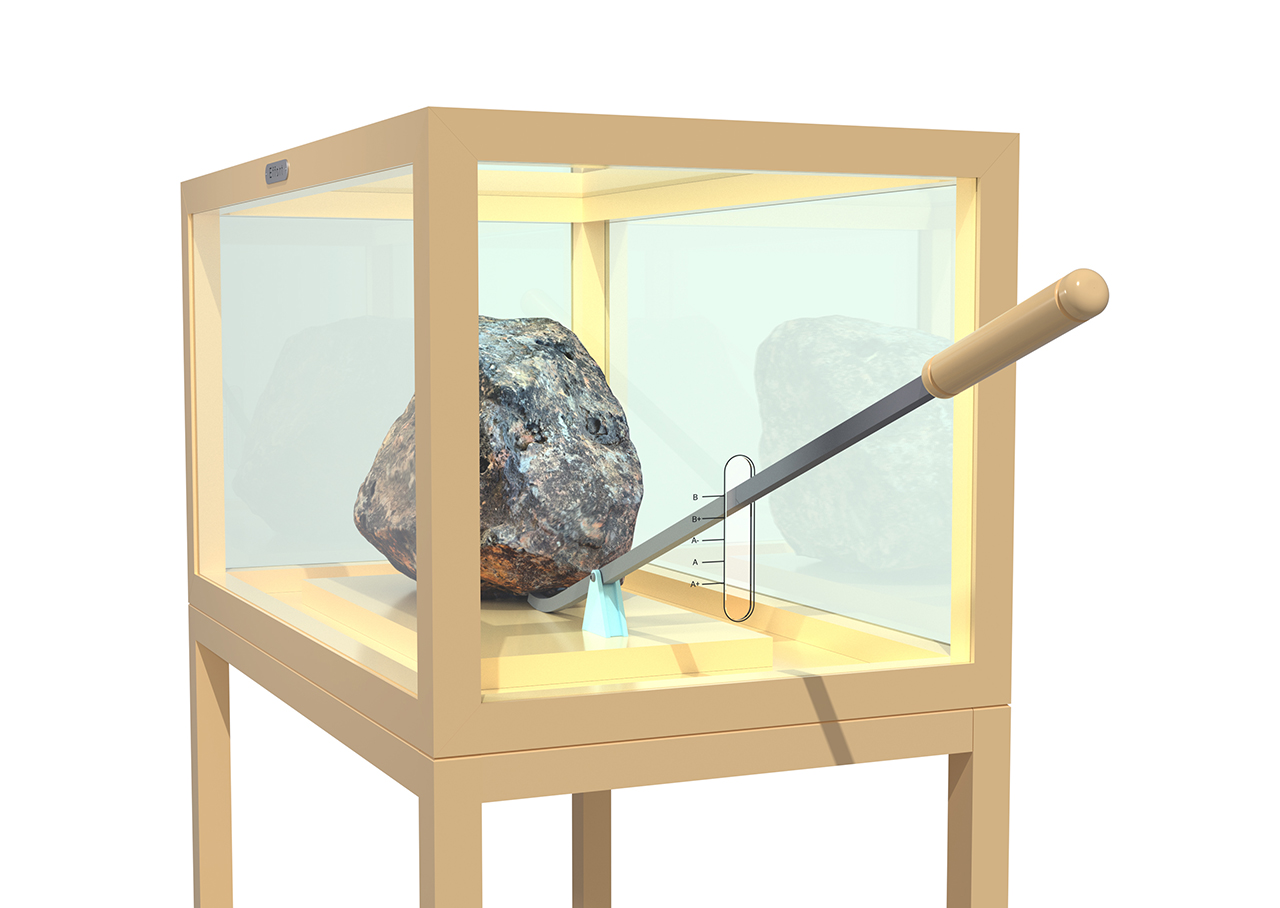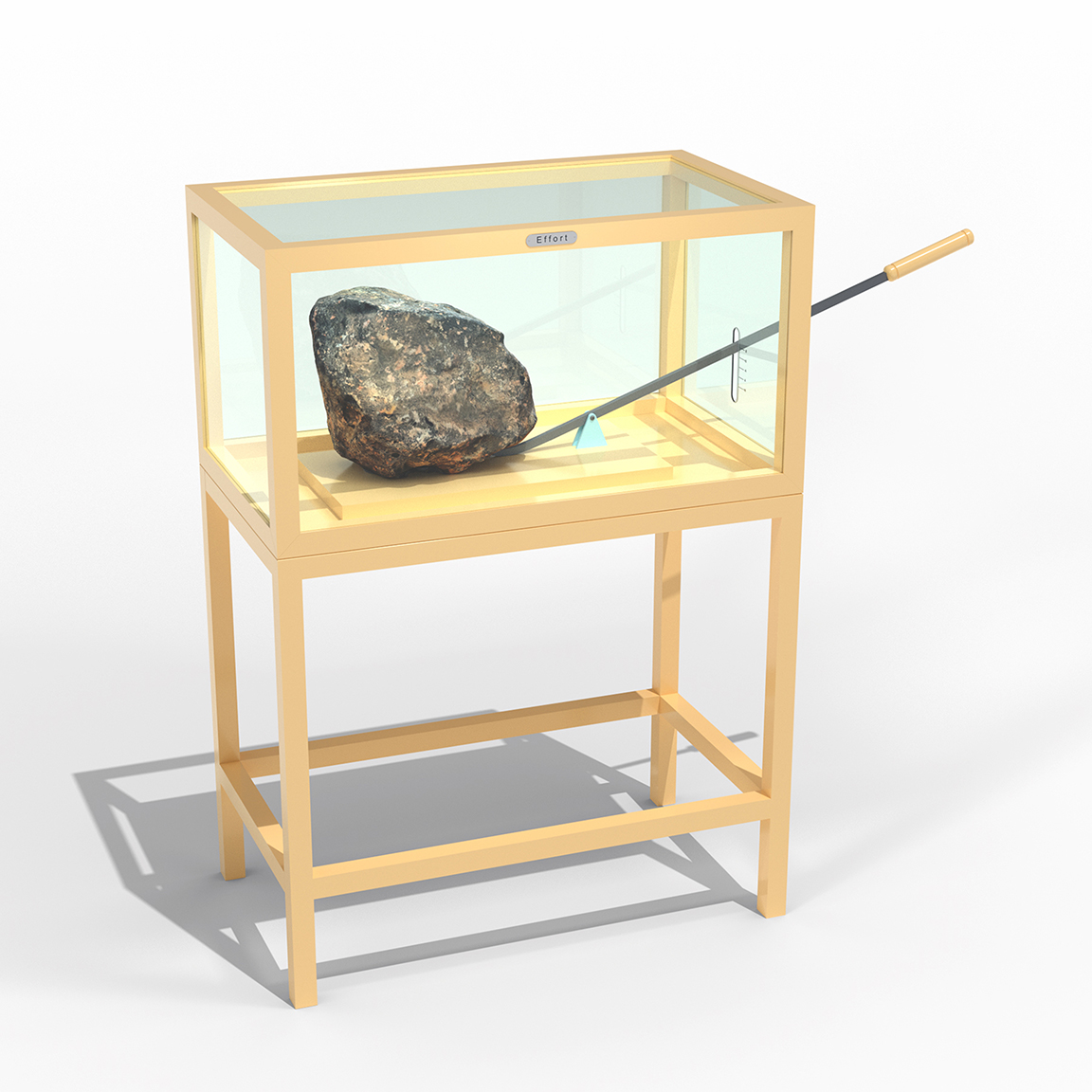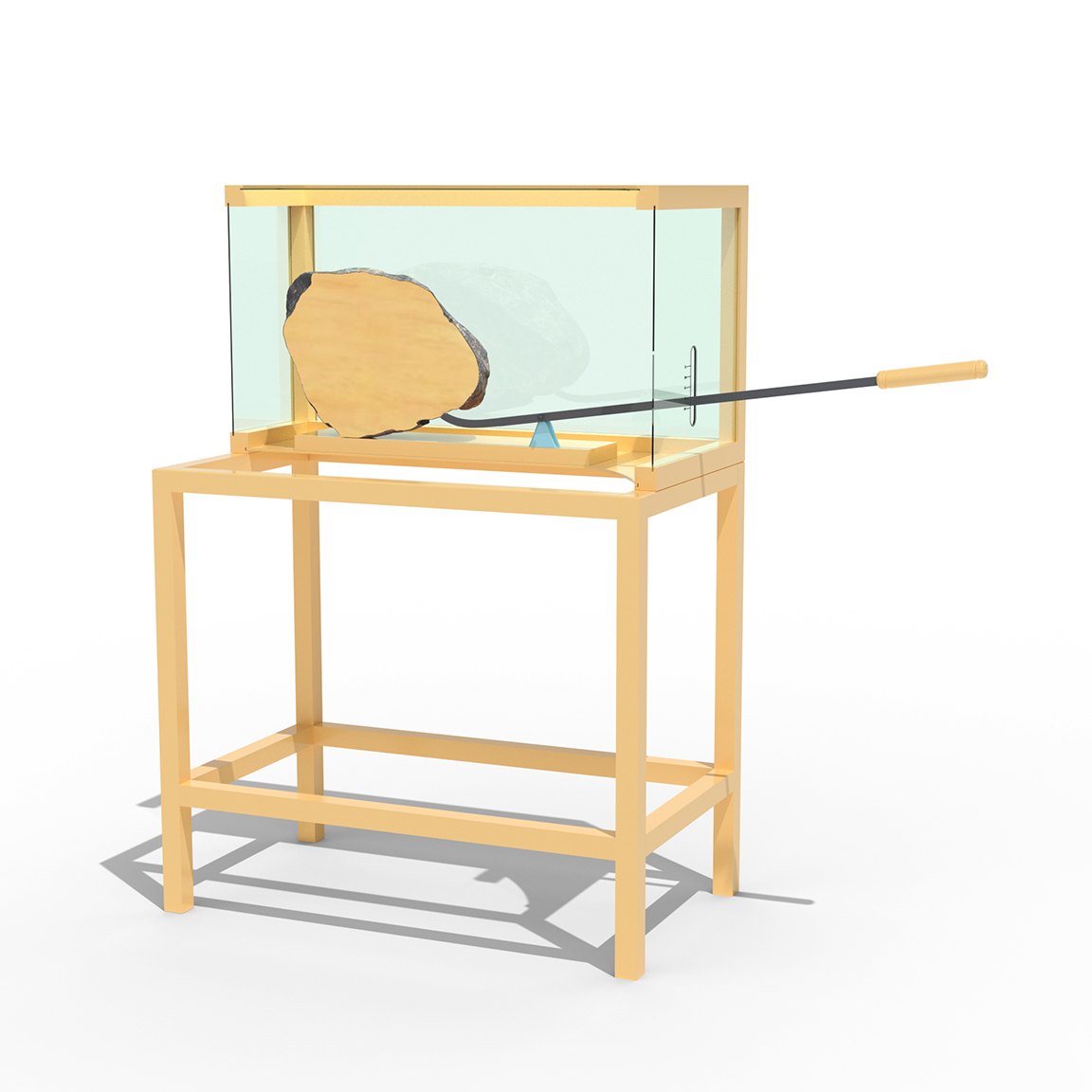 Rubric: Effort, proposed sculpture, 2022.
The Rubric series is a tongue-in-cheek response to the shift Wright observed as an educator during the expansion of online teaching during the Covid-19 pandemic. In-the-moment interaction gave way by necessity to the automated delivery of prepackaged information and demonstrations. Wright is a self proclaimed relatively late adopter of detailed grading rubrics– perhaps because sculpture, as a category, strikes as essentially immune to quantitative assessment. She cringes as she guiltily acknowledge that rubrics now make her life simpler even as they replace nuance and complexity with simplistic formulas.

In December, 2021 and again in July 2022, Wright invested countless hours designing and modeling Rubric: Hours Invested. In May through July, 2022, Wright designed and modeled Rubric: Effort.
current gallery hours: Thursday, Friday and Saturday 12-4pm

ada gallery 228 west broad street, richmond, virginia 23220