Michael Royce

EXTENDED : APRIL 2022
Suddenly the Crow Cries a Premonition
CURRENT : FUTURE FAIR 2022
May 5-7, 2022
Chelsea Industrial
535 W 28th St
New York City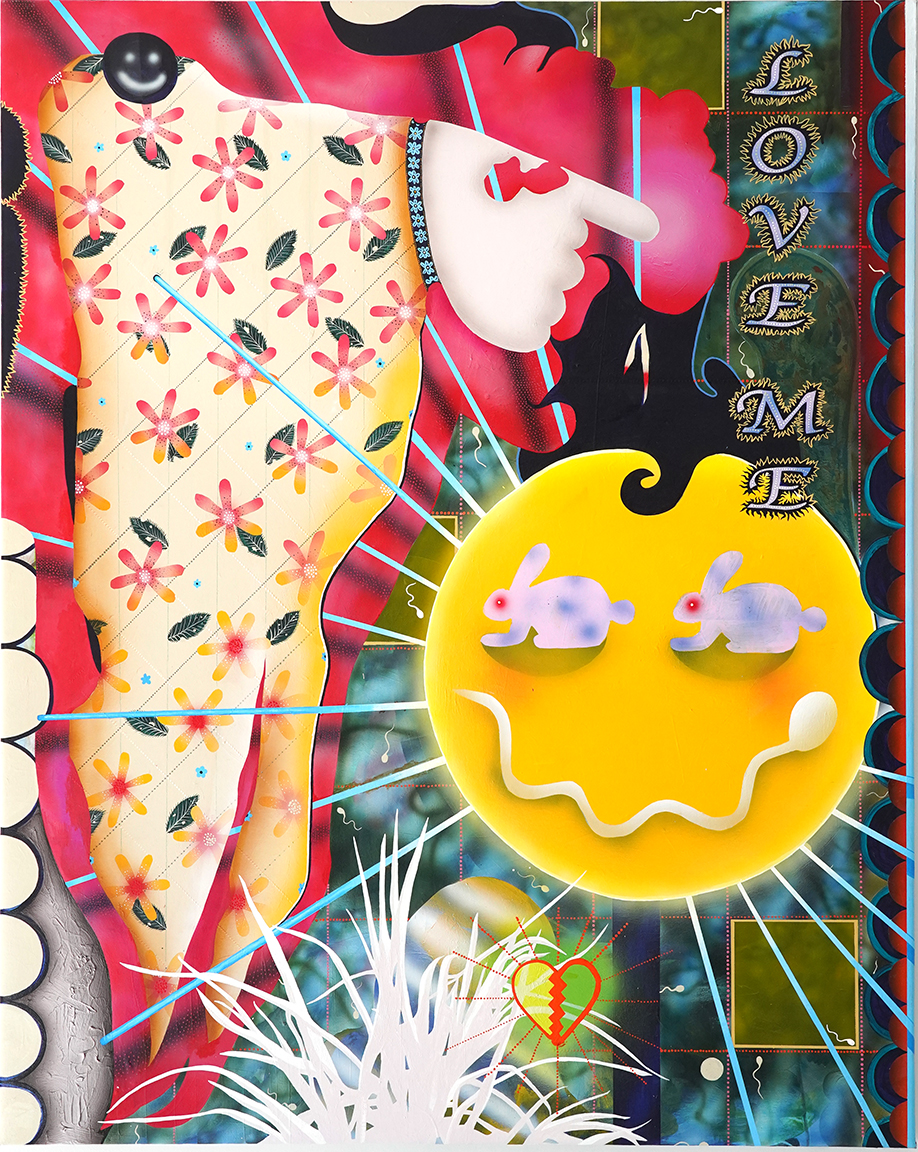 Michael Royce, He Commandeth, acrylic on canvas, 60h x 48w in, 2020
Ada Gallery is pleased to present Suddenly a Crow Cries a Premonition, Michael Royce's first solo exhibition with the gallery.

Suddenly the Crow Cries a Premonition takes on the possibility of the human mind assuming other forms after death; humans, angels, and animals, therefore, all act as equal protagonists in Royce's painting. Catholic iconography and Buddhist philosophy intermix as this animating spark of life is painted in its various guises, acting at once as subjects in their own right and as proxies for human beings. Characters swoop and swim through various tableaux as references from van Eyck and Dürer clang against Bugs Bunny and Lisa Frank. The exhibitions title itself, a reference from Beverly Glen Copland's song This Side of Grace, extols the possibility of knowledges and awarenesses outside the confines of the human mind.

Accruing slowly over time, the paintings are made as long form improvisations - narrative and formal decisions made in tandem as images begin to cohere. Through a process of editing and revision the paintings logic accumulate through time, the history of their making embedded in their surfaces.

Micheal Royce (b. 1988, Alexandria, VA) received his BFA from Carnegie Mellon University in 2011. Royce studied at the Skowhegan School of Sculpture and Painting in Maine in 2013 and received his MFA from Virginia Commonwealth University in 2018. Royce was published in New American Paintings MFA Annual in both 2019 and 2022 and has received many accolades including the Elizabeth Murray Artist In Residence Scholarship, Samuel Rosenberg Award for Artistic Achievement, and Ellen Batell Stoeckel Fellowship. Previous exhibitions include Shin Haus (New York), Sam and Adele Golden Gallery (New Berlin), and Steven Zevitas Gallery (Boston).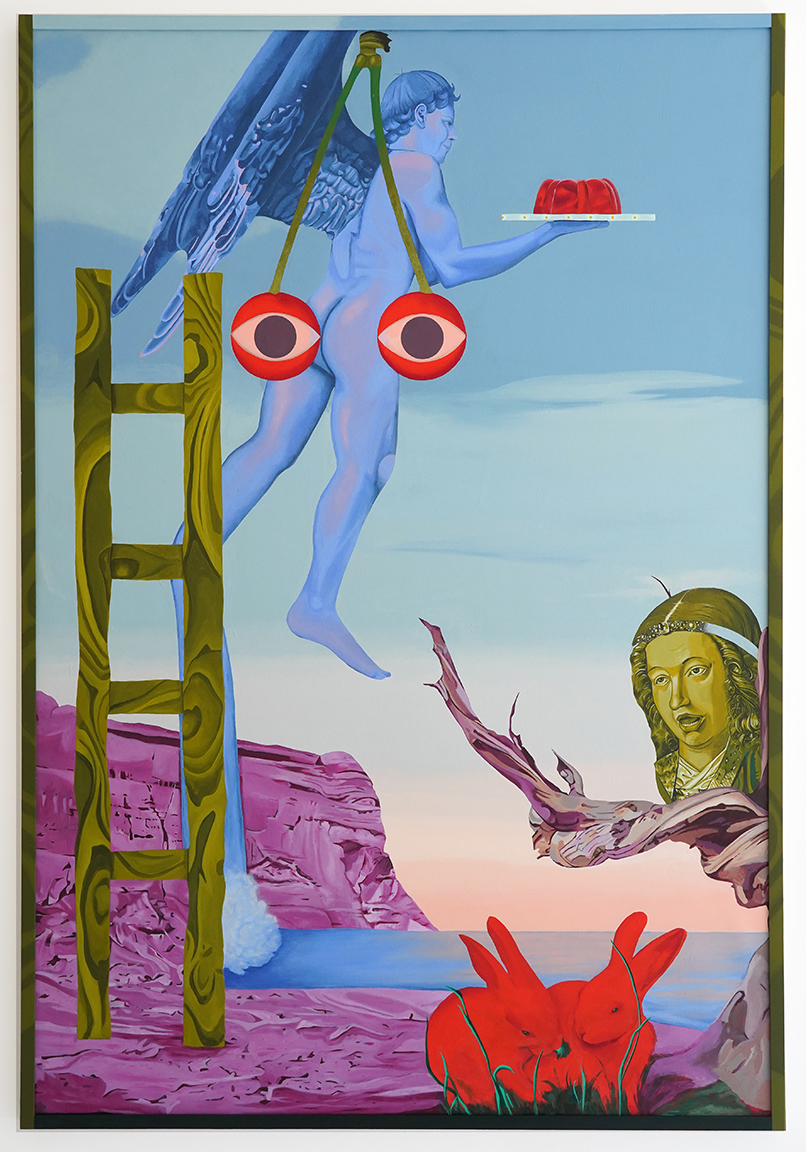 Michael Royce, Jubilee (A flight of Angels Welcomes You), acrylic on canvas on panel with painted frame, 80 1/4h x 55w in, 2022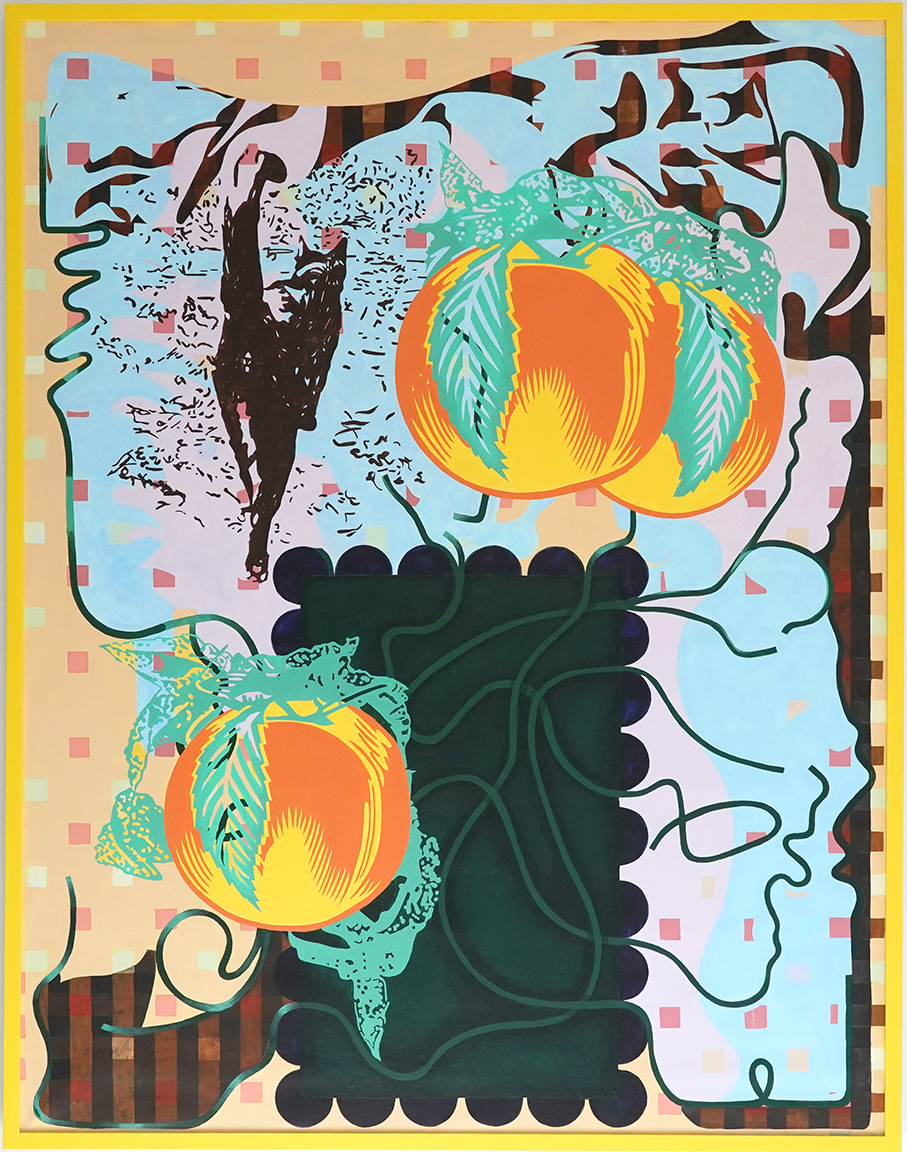 Michael Royce, Untitled (Peaches), acrylic on canvas on panel with painted frame, 70 1/4h x 55w in, 2022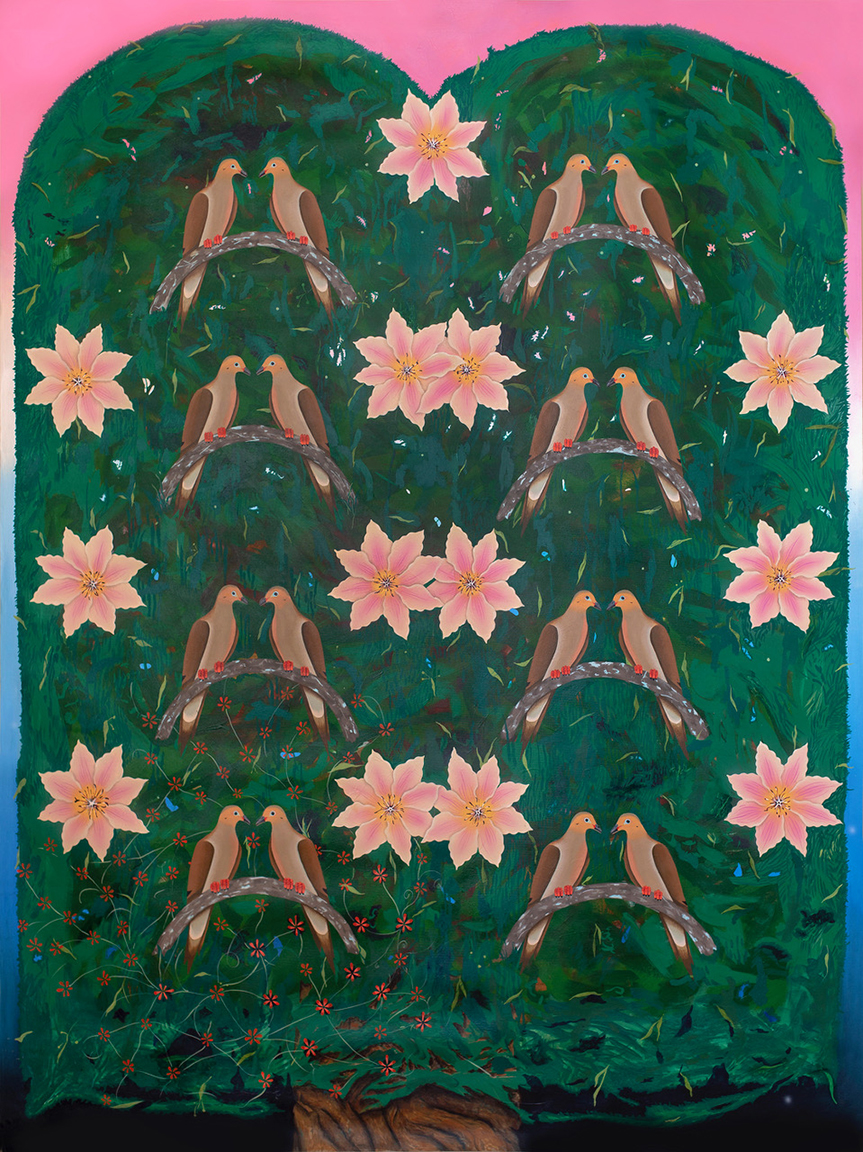 Michael Royce, Mourning Doves, acrylic on canvas on panel with painted frame, 73 x 55w in, 2022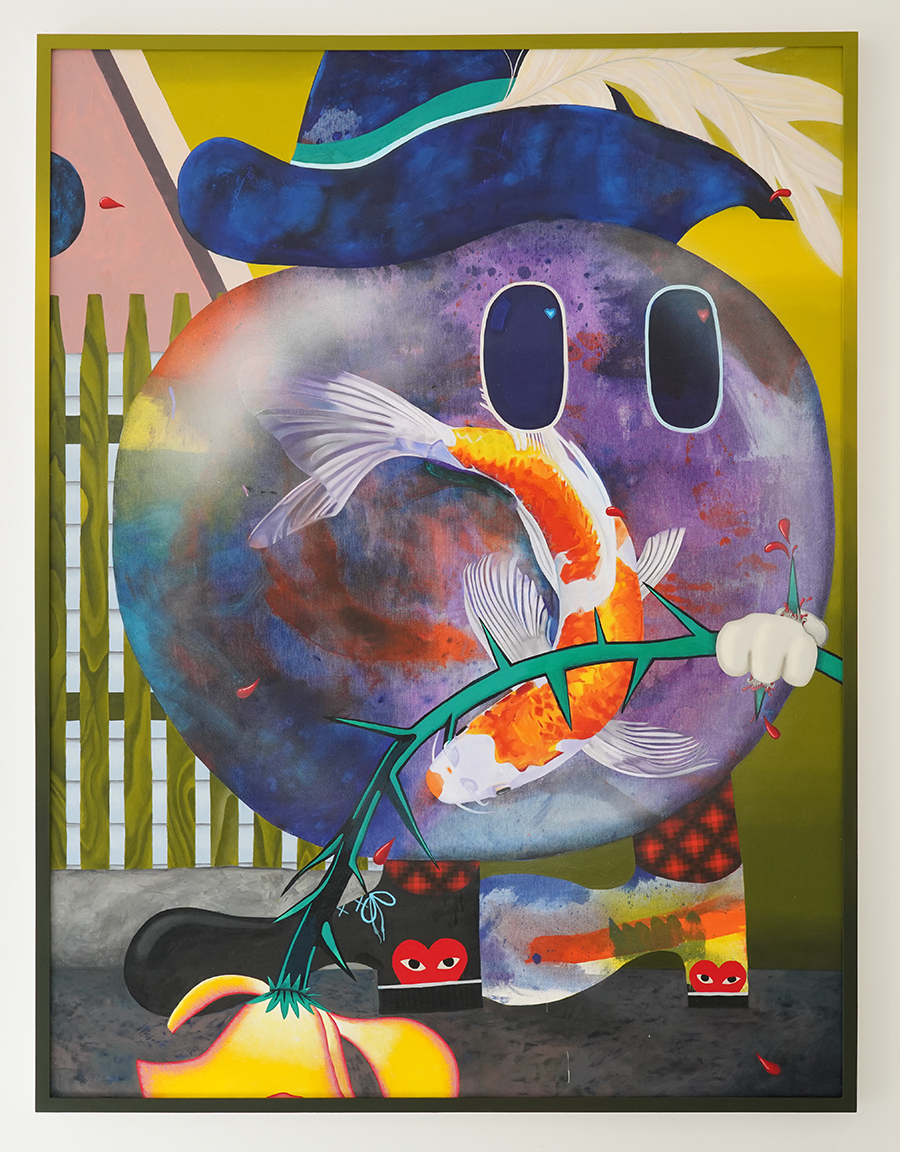 Michael Royce, Does Anyone Still Wear a Hat?, acrylic on canvas on panel with painted frame, 75 1/2 x 57 3/4 in, 2021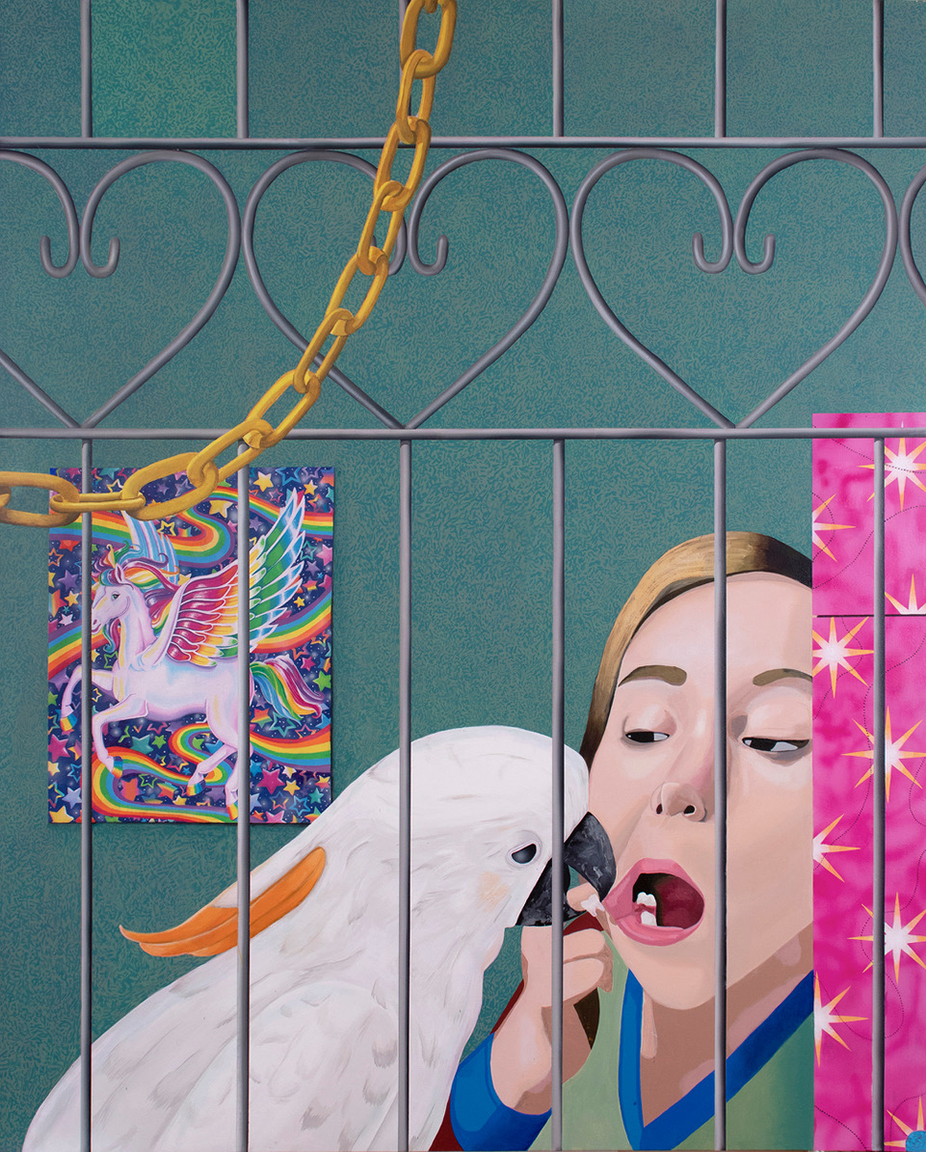 Michael Royce, What Do Birds Know of Teeth?, acrylic on canvas on panel, 80 x 48 in, 2020
PAGE IN PROGRESS : CONTACT ADAGALLERY@GMAIL.COM FOR ALL INQUIRIES
ada gallery 228 west broad street, richmond, virginia 23220