DALLAS ART FAIR 2015

work by:
Shannon Wright, Morgan Herrin, Bruce Wilhelm, Ryan Browning, Brian Novatny, and Alex Kvares
April 9 -12, 2015 Dallas, TX

Bruce Wilhelm
Paintings/ Props/ Intermediaries,
40 plus new paintings, mixed media & acrylic on canvas, 2015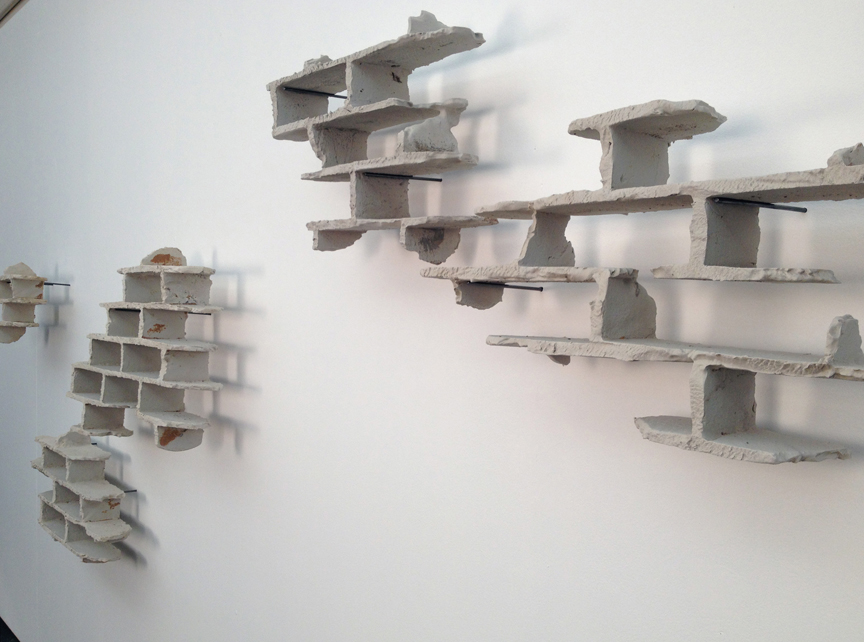 Shannon Wright
Wall (After Marfa)
Epoxy & Brick
Dimensions variable
2015
The initial inspiration for this piece was the adobe wall surrounding Donald Judd's house and studio in Marfa, Texas, which I visited in 2008. The wall's adobe bricks have eroded far past the harder mortar. I sought to make a wall in which the bricks had completely eroded away, leaving only a lacework mortar structure.
The piece continues my "Form and Content" series. What constitutes the content of a piece? Can the content be yanked out of a form and left next it on the floor? I appreciate the absurdity of attempting to visualize where an object's meaning resides. Maybe it's embedded in each particle of the stuff that a thing is made of—or maybe it hovers like an aura over the entire object.
I'm fascinated by Heidegger's essay, "The Thing," in which he considers what I perceive as the responsibilities of things: a jug "gathers" itself to the task of holding (and giving) water, while simultaneously the earth "bears" buildings. Does a brick wall fulfill its responsibilities as a wall once its bricks are gone? This line of questioning parallels my lifelong struggle to comprehend the idea of the egress of soul from body, or the evaporation of a consciousness.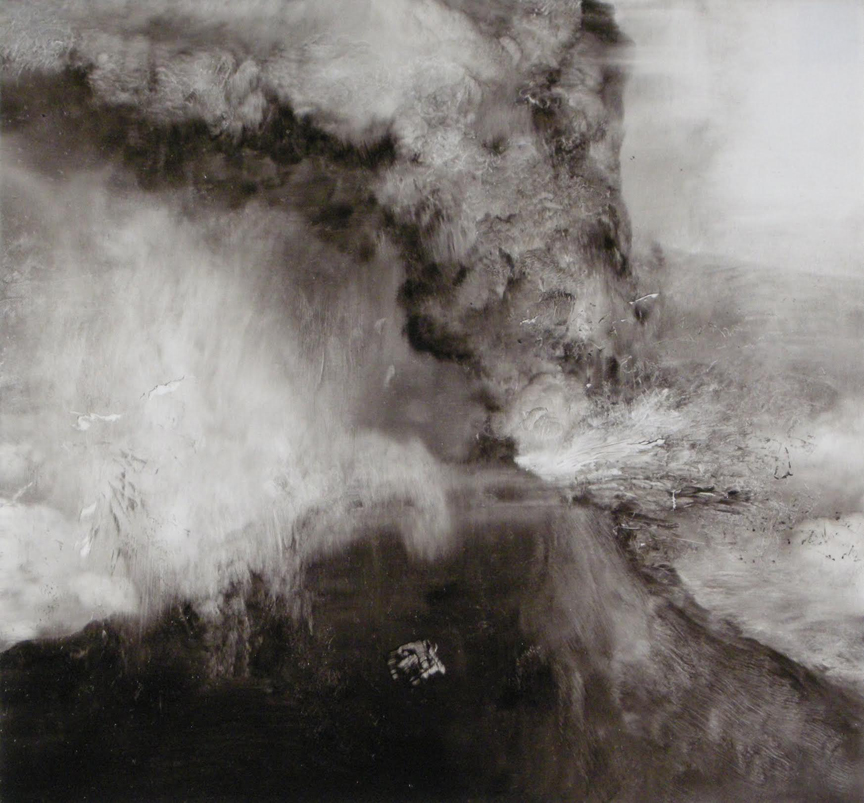 Brian Novatny
Venting The Underworld
oil on shellacked paper
14 x 13", 2015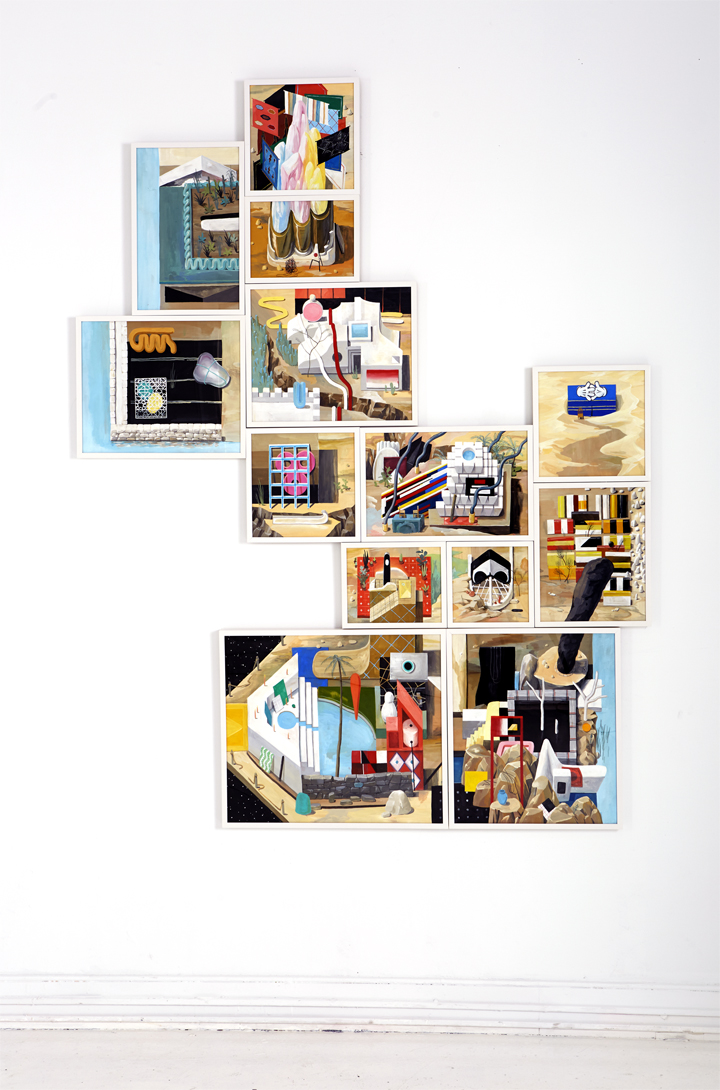 Ryan Browning
Cruiselandia
gouache and watercolor on paper in frames
5 x 7', 2014
ADA GALLERY: 228 WEST BROAD STREET, RICHMOND, VA. 23220 - PHONE:804.644.0100 - EMAIL: INFO@ADAGALLERY.COM